Posted on July 29, 2015
Filed Under Dating Coaching, Letters From Readers, Men Attracting Women, Relationship Management, Seduction | 10 Comments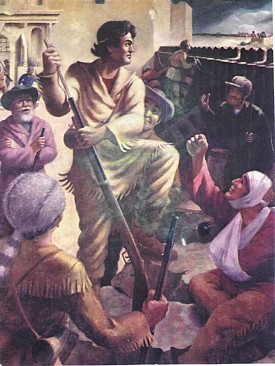 I recently got a call from a guy who couldn't wait to share his latest success story with me. Suddenly, his new girlfriend was more adoring and affectionate than ever, which boosted his confidence to new heights and thrilled him to no end. What's more, even the woman's mother was now completely won over, telling him that she had thought such wonderful men didn't exist anymore.
So what had triggered this bonanza of euphoria all around him?
He had hand-written his girlfriend a love letter.
He described it as a simple one, one page front and back. In it, he expressed how magical his time spent with her had been thus far and talked about a future full of exciting travels and boundless adventure together.
After sharing the details with me, he paused briefly before suggesting in a quieter, almost reverent tone that he had stumbled upon something really big here. In his words, "a type of wild card to solidify a relationship, or maybe a way to help a guy get the girl he's been dating for a while to fall in love."

« go back
—
keep looking »