Posted on January 15, 2013
Filed Under Men Attracting Women, Newsletter Follow-Up, Relationship Management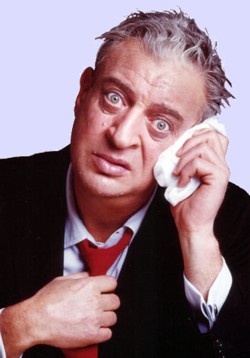 If the subject line of this post grabbed your attention, it's probably because you've been there before.
You were crazy about a particular woman, and what do you know? She actually went out with you. What's more, she actually became your girlfriend.
Maybe she was even as hot for you as you were for her…at least at first.
But over time, as things became more, shall we say, "familiar", you started getting the sneaking suspicion that she was sort of taking you for granted.
In fact, you got the feeling that she fully expected you to stick around forever regardless of what she did or didn't do for you.
She had clearly grown complacent. She had gotten used to keeping you around without having to exert much effort.
You just weren't much of a "challenge" anymore.
And you know what? I realize this is going to sting a bit…but that can only mean she was losing respect for you.
That's right. You've heard of the "Just Be Friends Zone"? Well, you had been banished to the "No Respect Zone". And as you probably found out, it's every bit as deep a pit to climb out of.
Now, before you start throwing rocks at your computer monitor and/or slam your iPad to the floor, here are eight ways to tell if what I'm bring up here really applies to you or not.
That's right. I've identified a total of eight quick signs that a woman is losing respect for you—or has completely lost it already:
1) When You Go Over To Her House, You Sit Around As She Does Household Stuff


Nothing causes a woman to take you for granted more than falling into an utterly predictable routine with her.
Let's face it. We as men are infamous for wanting to do things a certain way and keep them that way, and women simply follow us.
So when you decided just to crash out at each other's cribs and watch TV all the time, she went along with that.
But since she was confident you were hooked on her (and maybe just a little "p-whipped", to be honest) she started telling you she was "too tired" to get in the car and drive over to your place.
So you drove to hers instead. Sooner than later all the time you spent together was at her place.
Then, one night she told you that she had a bunch of laundry to do and/or had to make cookies for an office party tomorrow.
But you wanted to come over anyway, because that's what usually happened.
So you did. And oh, by the way…you brought dinner. She hadn't eaten anything all day and was starving.
And THAT'S how things got to where they are now. You go over to her house and sit on her couch all night watching reruns until she's done doing whatever else she has to do besides you.
Careful…this is TWICE as likely to be how things turn out if she's a single mom who's already introduced you to her kids. You'll make a great babysitter on weeknights so she can finally some get stuff done.
2) Her Friends Start Tagging Along When You're Together


It used to be that the two of you spent private, romantic evenings together.
Then you started spending EVERY evening together.
And THEN, she decided she wasn't seeing enough of her friends. So they started dropping by and/or even going out with the two of you.
You didn't care. At least you were still spending time with her.
And besides, you also didn't care as much as she did about not seeing your friends anymore.
Yeah, well…if it hasn't happened already, be prepared to feel like the "third wheel" from now on even though YOU'RE allegedly her boyfriend.
3) She Insults And/Or Belittles You


What's up with this chick?
She used to think you could do no wrong. She used to stand beside you no matter what, giving glowing approval of whatever your plans were.
But nowadays she rolls her eyes whenever you open your mouth. She calls you an "idiot" or a "jerk", and makes fun of you whenever you share your ideas.
Worse, she talks down to you in front of other people…even your friends.
What's up with her? She's lost respect for you, that's what.
4) She Talks On The Phone To Other People When You're Around


Does this sound like an incredibly rude thing to do?
Well it is. But then again, geez dude…you're around ALL THE FREAKING TIME.
Whenever is she supposed to talk to anyone else?
Look, her ex-boyfriend from Colorado just called. Hey, he's just "checking in". Relax, take a chill pill and go back to the couch and watch an episode of "How I Met Your Mother" until she's finished…um, PLEASE.
That segues nicely to the next one…
5) Her "Guy Friends" Are Getting Friskier With Her


Other guys are starting to flirt with your girlfriend more. Some are even brazenly asking her out…perhaps while you're standing there.
But here's the craziest part of the whole phenomenon we're talking about here.
You're pretty much pretending it isn't going on, just like an ostrich with its head in the sand.
It's not that you're blind to the whole thing and/or in denial about it because you're a guy. It's all because you're HER guy.
Every other dude who's ready to jump her bones as soon as you're out of the picture already senses she's losing respect for you.
And they know that means she might easily be lured away.
Weirdly, if you were one of them, you'd see it too.
So they're flirting with her more. Even under your nose.
And she's letting it happen. And she's enjoying it.
And YOU'RE letting it happen, too.
That's because should you have the gall to show any displeasure over the whole thing, she'll tell you you're overreacting and that "it's nothing".
She'll tell you they're "just friends".
And if anything, it'll all just get worse. That's because she doesn't respect you and takes you for granted.
6) She Assumes You'll Keep Doing For Her Whatever It Is You've Been Doing For Her


Yes, you'll pick up her kids from school. You'll go get her car washed. You'll go to the corner store and get her a pack of cigarettes…and pay for them.
And even if you complain, you'll keep doing whatever she asks you to do.
That's because you care about her more than she cares about you.
She knows it, and she's taking advantage of it…at least until her real "Prince Charming" comes along and sweeps her off of her feet, and out of your life.
7) She Doesn't Return Your Calls


I've said it before, but it bears repeating in this context. If a woman is really excited about talking to you, she will.
If she's really not, she won't.
Simply put, if she's got a whole lot less nowadays that she's excited to talk to you about than she used to, you're going to hear from her less.
And by the way, when you call her (again, for the fourth time today), she's going to end the conversation before you do 90% of the time.
8) She Keeps You Waiting


Her having you sit around her apartment at night was just the beginning.
Now, she's feeling absolutely free to show up an hour late—or even not at all—when the two of you have plans.
If you're planning to go out together, she'll take an extra hour to get ready.
She might even call you and tell you she's got a "couple of errands" to run before she gets around to seeing you.
But then again, she knows you'll be fine with that…right?
What a brutal, brutal list, right?
If any or all of what I just shared with you resonates just a bit too closely with your reality, you're probably left wondering how the heck you can CHANGE that reality.
I mean, you've probably been wondering about that LONG before you ever even discovered this blog post.
Well, guess what? The solution really comes down to ONE pretty simple thing.
You've got to become less AVAILABLE.
That's it. That's really all there is too it.
It may be rooted in neediness or a scarcity mindset, no doubt. It may just be a lack of personal discipline on your part.
But either way you were desperate to be with her from the very start…whenever you could, for as long as you could.
You just wanted to be where she was, and you didn't want to leave.
And she let you stick around, so you did.
You were too AVAILABLE…and still are. It's now become a bad habit.
So inevitably, what felt good in the moment has started to wear on your relationship.
Yes, even the fact that she says gnarly things to you instead of whispering "sweet nothings" into your ear likely has everything to do with being too AVAILABLE…unless you really have been an "Idiot/Jerk" (aka "I/J"), which is another issue altogether.
"Familiarity breeds contempt", as they say. You've become so "dependable" that it's disgusting…literally.
Now here's the crazy part.
It's altogether possible that DESPITE the tedious, boring and even flat-out irritating nature of your relationship nowadays, the two of you might actually NEVER break up.
That's right. I'm not necessarily telling you that she's about to leave you.
Sure, she might continue to completely take you for granted. And yes, her contempt for you might actually grow over time.
She'll disrespect you more over time, not less. And if the nagging hasn't started already, you can bet it will soon.
And yes, it's actually probably that she's going to CHEAT on you with one or more of those other "friends" of hers.
But all the while, the truth is that since you've led into complacency, she just might continue to follow…forever.
If you want to get out from under this heavy burden, you've got two choices.
If it's too far gone, you can break up with her and not make the same mistakes next time.
Or, you can try to repair the current situation by making some drastic changes.
Fair warning: These changes will be disruptive. But that's by definition.
You'll need to make the decision NOT to see her every night. No more crashing out at her place. Find something to do OTHER than her.
Inject some "radical honesty" into the mix. Tell her that it's no longer okay to be late and/or to make you wait forever. Leave without her to a couple of functions if the point needs to be driven home.
If she hangs on the phone with other people during the time that's supposed to be shared between the two of you, get up and leave.
Stop being her "little bitch" when she orders you around.
And above all, if she'd rather flirt with other guys tell her that's a decision she can make without you. Tell her in no uncertain terms that if you felt like you'd rather flirt with a bunch of other women, you'd be doing so. There can be no "double-standard".
I have to tell you, it's not a 100% certainty that you'll ever gain a woman's respect again if she's lost it for you.
But it is absolutely certain that you will not if you continue with the status quo.


Be Good,
Scot McKay
P.S. What do you think? Has any of this ever happened to you? Did I leave anything important signs out? Do you have another take on how to get out of the "NRZ"? What do you do to make a woman respect you MORE rather than LESS? And ladies…what's your take on all of this?

Comments
Social Media

Facebook

Recent Posts

Blogroll