Filed Under Life, Men Attracting Women, Men's Issues, Newsletter Follow-Up, Pillar Articles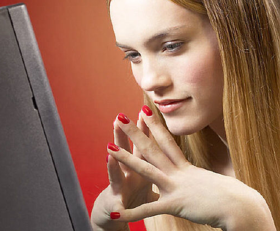 What I'm about to share with you comes after months of consideration, countless conversations with real guys everywhere and yes…a final decision that despite how controversial my thoughts are going to be to some, this post really NEEDS to be written.
Here's the thing. I get a lot of messages from guys on the subject of porn.
Typically, they're worried that they have a very real problem in their life because they're watching it. They wonder if it's scarring them for life, disjointing their views of women or even "robbing them of masculine power". They're concerned that if any woman they ever go out with finds out about it, she'll drop them like a hot potato.

Now, let's be honest. There are some guys who have very limited experience with women and porn only exacerbates the mysterious "too good to be true" factor they associate with the idea of having real sex with a real woman.
And granted, if you watch really violent, misogynistic stuff it may start warping your perceptions of the overall, holistic value women could potentially offer you.
And yes…if you're watching it when you know you really should be doing something else—and your quality of life is suffering for it—then you are indeed being robbed of personal power, masculine or otherwise. That's what addictions do.
If you're truly in trouble, let me be the first to encourage you to get the real, valid help you need from the right kind of trained professional.
However, with all of that said, let's proceed, albeit with caution. After all, not every guy who watches videos of naked chicks doing the "wild thing" on the Internet once in a while is going to come close to suffering any of those unfortunate fates I just described.
In fact, the vast, vast majority of us won't. And I can objectively prove it.
If you're familiar with an organization called Alexa, you know that they've got a fairly reliable system for ranking the popularity of websites worldwide. As you might imagine, The likes of Google, Facebook, Yahoo!, Amazon, YouTube, etc. are right there at the top.
BUT…make sure you're sitting down for this: the first porn site on the list has ranked as high as #25 in recent days—and yes, it's the real deal, not some "softcore" gig.
That's a staggering truth. Just to put it in perspective for you, as of the moment I'm writing this PayPal is #57, CNN is #59 and AOL is #68.
In fact, ahead of CNN there are no fewer than FIVE full-tilt, purpose-driven, all-out porn sites.
Consider that right there above CNN at #85 is Netflix. That means there are FIVE porn sites with more people watching them than who are accessing Netflix. That's just crazy.
Now, in order to get the scale of this in proper perspective you need to fully understand that in the WORLDWIDE Alexa rankings all the separate versions of Google for each individual country count separately. Plus there are a bunch of sites in China, Japan, Korea, Russia and perhaps other places that none of us in the English-speaking world have ever even heard of that factor in also. Lots of those are in the top 75 or so as well.
Then you have to consider that in the grand scheme of things there are thousands of porn sites out there (if not more) generating huge amounts of traffic each. Meanwhile, as far as social media platforms, search engines and the like there are only a few go-to sites for each. In other words, even those mammoth porn sites in Alexa's top 100 only represent a tiny fraction of overall porn traffic on the Web.
Add it all up and you have no choice but to come to one stunning conclusion: There are a LOT of people watching a LOT of porn out there.
And in order to rack up numbers like that, you've got to at least consider the possibility that it takes more than one gender (i.e. one half of the general population) to get the job done. More WOMEN than you think have to be watching this stuff, along with the expected massive percentage of men out there.
Honestly? Regardless of what most guys think about what might happen to them if ANY woman they ever date finds out they've ever been to a porn site, I've personally been out with DOZENS of women who freely admit they watch it. Yes, they were high quality women who exhibited the "big four". One even went to far as to tell me how much "girl on girl porn turns her on".
But check this. In light of the MASSIVE number of people out there watching porn, there are relatively FEW men out there raping women or slapping them around violently. And even insofar as those guys who DO such monstrous deeds are concerned, it's usually a stretch to claim that porn was the primary provocateur for their actions.
So ultimately, here's what I have to say on this matter: If you think you've got a problem with porn, I want to challenge you to consider if you REALLY have a problem with GUILT or SHAME about porn instead.
That's really heavy. But there…I said it.
So what's really the deal? Is it that you genuinely dislike that you watch porn, or do you simply worry that you're a "bad guy" for watching it and somehow deserving of social scorn?
You know, whenever I go to Europe I can turn on the TV anytime after about 9 pm and easily find two people banging each other in living color, right there on my hotel TV. That's without paying any extra for "special" programming, mind you. It's not only there because Europe is more of a "guilt free zone" for such things, it's there because it GETS RATINGS.
Meanwhile, in the US, the UK, India, the Middle East and indeed much of the rest of the world the "culture of shame" is in full effect. You can even get beaten or killed some places for so much as entering the country with "erotic literature or other media". It says so on the very immigration card you fill out when you fly there.
Recently I asked everyone on Facebook if they'd be comfortable following porn stars on Twitter, let alone tweeting to them. People avoided my post in droves. No kidding…hardly anyone even wanted to be associated with that conversation, let alone actually indulge in the activity I was asking about.
Indeed, if you dare, go ahead and start Googling the names of hugely popular porn princesses and click on their Twitter accounts. You'll find that most of them have like 1500 followers, and the same six or eight guys writing to them all of the time.
You'll likely frame the guys who are tweeting to them as "desperate losers", simply in judgment of their admission to watching porn. That's actually par for the course. We've been programmed by society to have the same knee-jerk reaction to them that we fear people will have toward us were they to find out that we secretly watch porn also.
But meanwhile, in the real world as many guys know the names of some of these porn stars as know who, say, Jennifer Lawrence is.
Hence, more proof of the near universal stigmatization of porn in this culture, despite the blatant hypocrisy. It's no wonder we're just loading ourselves down with guilt and shame like it's nobody's business.
If you linked here from my newsletter announcing this post, you no doubt noticed that I had to use an asterisk symbol in lieu of an "o" in the word "porn" to even get the message through AWeber's servers and delivered to your mailbox. That's because we couldn't let that e-mail "offend" anyone.
But don't kid yourself. The SAME people who act "offended" and feign shock at porn—and who point fingers of shame at those who watch it—are quite likely CONSUMERS of it themselves.
You don't really even need to talk about the religious leaders who get caught with porn on their hard drives (including Taliban guys, for the record). The people in the pews defrock them, then go home to "rub one out" in front of their computers. And everyone involved wallows in guilt and self-hatred for it.
Regardless of the front people might put up, the raw statistics have spoken: People LOVE, LOVE, LOVE to watch other people have sex.
People are horny by design, and since it's brain-dead easy for them to access porn, they're going to watch it. The broadband Internet makes it far easier than at any point in human history for us all to do so…in streaming HD, on demand, and for free.
So look, everyone. If you find yourself drawn to watching naked people bonk online, you're NORMAL. You're NOT a freak, a loser or worse—unlovable by the deity you worship and/or your true "soulmate".
In fact, the next time you're glued to your computer let what you see help clarify exactly what physical type of woman you like best so you can better identify her in the real world before any clothes ever come off. You might as well get at least some benefit from your "downtime" as you can. Otherwise it's a total waste of time, save for the physical release that you'd hope the whole event culminates in.
And I know some of you ladies are reading this. If you sneak away and watch it also, that doesn't mean you're an inherently bad person either. There's a valid reason why so many of you know what's currently in vogue when it comes to shaving your nether regions and/or how to talk and act in the bedroom in a way that turns us men on. You may enjoy the added bonus of realizing, contrary to what the profit-driven media would have you believe, that men actually like women of all sizes, shapes, body-types and ethnicities. Popularity stats don't lie.
What's more, there's not something "wrong" with the guy you're seeing if he indulges in it sometimes. He's not any different than most other guys. He's perfectly normal. Chances are he's watching normal people have normal sex, not anything violent or freakish. And no, he's not going to love you less as a result.
Now, if you disagree with me on any (or even all) of what I've written here remember I'm simply the messenger. I'm calling it like I see it.
I'm not saying that porn is a good thing. I'm not saying that the nature of the porn industry itself isn't deeply problematic in multiple ways. And I'm certainly not advocating that people abandon the morals associated with their faith in order to watch it. I applaud those who resist that temptation more than you can imagine.
All I'm saying is that if you DON'T resist that temptation, you've got plenty of company. At the very least, you might as well not drown in guilt and shame thinking you're somehow "weird".
But better still, wouldn't it be MUCH better if you knew when real, live women were interested in having a sexual relationship with you? For foolproof ways to know for sure, read this. It's free.
Be Good,
Scot McKay
P.S. What do you think? Am I right on or am I giving dudes too much of a "free pass" here? Give me your thoughts below…if you dare.

Comments
Facebook

What People Are Talking About

Hot Off The Press