Filed Under Being Cool, Cook For Your Date, Dating Coaching, Men Attracting Women, Newsletter Follow-Up, Online Dating, Pickup, Podcasting/New Media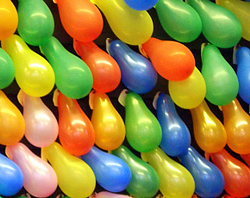 I'm not sure what it is lately, but I've been getting more than my fair share of e-mails from guys saying something to the effect of this:
"But Scot, I'm incredibly useless/boring/average and there's nothing about me that a woman would be attracted to, especially compared to other guys out there."
My knee-jerk reaction is to encourage men who think that way to stop comparing themselves to others and take control over their circumstances instead. Thankfully, we can DO SOMETHING to change the way things are if we just don't feel like we've got a whole lot to offer a woman. That's what deserving what you want is all about.
But I have to be honest with you. My knee-jerk reaction has to yield to a gut-level hunch in this case. That's this: I'd be willing to bet that you ALREADY HAVE some pretty badass skills in your toolbox. The problem is that you simply aren't leveraging them.
Here are seven examples of common skills that thrill women to no end. You may already possess some of these, but the reason I've selected them in particular is because they can be acquired with a modicum of effort:

1) Fixing Stuff
Right now, as we speak you might already consider yourself a whiz at plumbing, electrical work, carpentry, automotive repair or the like. If so, that's a VERY GOOD thing.
But if you don't consider yourself so handy, here's the truth. It's extremely likely that you're better at fixing things than you think, if you'd only give it a shot.
I know this because for YEARS I personally avoided getting involved with any kind of repairs that I didn't already feel confident with (which is to say, practically all of them).
Then one day somebody wanted more money to repair something than I could afford. So I read the friggin' manual. And what do you know? I fixed it myself. And it wasn't that hard.
You too can do this, and the experience will be good for you. In fact, for most basic repairs the true skill involved is following directions.
In fact, let's take this conversation even further. I don't care who you are, my bet is that you already know how to fix SOMETHING. Every man who's ever lived has been forced to figure out how to repair certain things, even if it was because some sort of emergency situation forced his hand.
For example, that's actually how most of us discovered that we know how to change a flat tire. Go figure…
Now, I'm not saying you have to know how to jet racing carbs or calibrate Pratt & Whitney turbofans in order to make the grade here. All you really have to do is start thinking of yourself as "useful" and then get on with it. In the vast majority of cases, the very first time you attempt to repair something will be the only time you need to in order to feel confident about doing it the next time.
To be perfectly frank with you, plenty of women (especially single moms) already know how to fix stuff themselves. They've learned how through the very same process I just described. But fortunately for us, it still turns them on to no end when we can handle it instead.
2) Knowing Another Language
Oh, I know what you're saying. "Scot, man…I took like six years of Spanish in school and I still don't know diddly. You've got to be kidding."
Yeah, well…who ever said anything about being fluent?
For some insane, undisclosed reason women go BONKERS with attraction whenever a guy they're already somewhat intrigued by throws down another language. That's true even if it's just one strategic phrase.
Heck, it can even be one WORD. If you know how to say "thank you" in Arabic ("shokran") you're already WAY AHEAD of almost everyone. Bust out with that the next time the opportunity presents itself and watch your woman's jaw drop.
Indeed, knowing how to greet people and thank them in as many languages as you can think of is a KILLER arrow to have in your quiver.
Even if you just know how to pronounce menu items at French, Italian and Mexican restaurants you've probably already separated yourself from the herd. If you can order wine like a champion that's even better.
3) Music
Here we go again. "But Scot…"
Yeah, yeah. Whatever.
So you're not wielding an axe like Yngwie Malmsteen just yet. That's fine. Hang in there with me, here.
One of the most amazing moments of my entire life was when I discovered I could attract a half-dozen young, single hotties while doing something I previously dreaded…the laundry.
I took a guitar to the laundromat, sat on the table and strummed four or five songs that contained the same three chords each.
You'd have thought I had stapled catnip to my boxers.
It takes about ten minutes to learn a G-C-D chord progression (Google it), and about a week's worth of sporadic practice until your fingertips stop hurting.
And it's not like you need a $3000 Taylor guitar either. Go to a pawn shop and pick up a half-decent old beater for $75 and you're in. I recommend a Yamaha or Seagull because they're both known to be easy on the fingers.
Some of you also have piano lessons in your past. If it has been years since you blew the dust off, you might be shocked at how quickly it all comes back to you.
Others of you played the sax in junior high. That can work well also, as it has been known to for Bill "Slick Willie" Clinton.
Now, if you went with the tuba or bassoon back in school, I'm not sure there's an app for that. But if all else fails, I will say this much…most people are WAY better singers than they think they are. It's just that most of us are straight-up terrified of singing in front of people.
Why not throw it all out on the table the next time you're at a karaoke bar? Just give it a "test run" and see how it goes.
4) Cooking
You knew this was coming. After all, I literally wrote the book on this skill.
Seriously though, this really is the "nuclear weapon" of attraction and I'll tell you why. For starters, the basic fact of the matter is that almost nobody knows their way around the kitchen nowadays. That alone makes a man who can cook interesting.
This past Wednesday night Emily and I went to a birthday party at some Mexican restaurant. The place was packed. There were two dozen other restaurants nearby, and the parking lots of each one were overflowing. Practically NOBODY cooks dinner at home anymore. If they do, it's probably pre-processed crap in a box.
Needless to say, if you find a great woman who CAN cook, good for you. But if you can challenge her to an "Iron Chef Battle", she's probably going to accept…and that's even better.
In fact, that's exactly what I used to do. I went so far as to talk about it in my online dating profile. I'd have women show up AT MY HOUSE who I hadn't ever met before. And yes, I'd cook something amazing for them. Sometimes they helped, which was cool too.
There's really no better way to build rapport and set the precedent for intimacy than by cooking dinner and eating together in a private environment (i.e. your place or hers).
By the way, if you can boil water you can do this. I'm fully self-taught, and once again this is yet another skill that just isn't as difficult as people make it out to be.
5) Negotiating
Oh man, this one is PRICELESS.
Did you know that most women really CAN'T STAND having to negotiate deals? That's especially true if it's a BIG deal, and it goes DOUBLE if she's got to negotiate with a bunch of "macho" dudes who'll probably not respect her.
Meanwhile, here's something you may or may not have figured out about the art of negotiation. It's WAY less stressful to negotiate someone else's deal than one you're directly involved in.
The fact that you perceive there to be less at stake when you're not directly involved can actually be a good thing, as long as you do indeed care what happens. It keeps your thoughts clear and focused while taking personal emotion about what you want and/or what you fear pretty much out of the equation.
It's kind of like how it's easier for me to tell you how to write a first-e-mail to a woman online than it was for me to come up with something whenever I saw a woman's profile pic that was so hot she stopped me in my tracks. I don't have any extreme desire or fear of loss working against me when I make suggestions for others.
All of this can only lead to one thing. A woman will think you're INCREDIBLE if you go with her to the Fiat Dealership and help her get a great deal on that "cute little yellow one" she's been dreaming of.
She may ultimately think you're even more amazing if you talk her out of it altogether, but that's a different blog post.
Anyway, here's the thing. You don't really have to be a big-time "closer" to get this right. First of all, the fact that you're a GUY almost automatically means the salesmen aren't going to play as many games with you. That's just the way it is. It's not like you're going to be intimidated by some car salesman's "machismo", are you?
Even if the dealership is run by women, being a guy is still going to be a plus. I can assure you that from direct experience.
As for the negotiation itself, advance preparation is everything. Knowledge is power, and the Internet makes everything dead simple nowadays. The numbers you arm yourself with will ultimately trump just about any dealer's attempt at taking her for a ride.
Your first move should be to go to Edmunds.com and see what the exact car she wants (options included) goes for locally. Those guys give information for the US market, but I'm sure there are sites like that for those of you outside the States.
If she's got a car to trade in, figure out whether she's better off selling it herself or not first, remembering how sales tax will play into it. If she's likely to do better trading it in, check both Edmund's and Kelly Blue Book (kbb.com) to get an idea of what she should be getting for it. Then, just print off all the numbers and take them with you to the dealership.
Don't let the sales guys tell you that the information you gathered is "inaccurate" or any other B.S. Stick to your guns and they'll soon figure out they can't play that game with you.
In fact, you're actually better off keeping your cards close at first, leading with more favorable numbers than your research may have led you to expect. You might be amazed when they actually go for a better deal than you think, so it's okay to swing for the fence at first.
Bear in mind also that you can typically sell your car to a different dealership than you buy the new one from. Not everyone knows that and it's a true ace in the hole. It's actually useful to go to Carmax first just to get a baseline, real-world trade in value.
Actually, here's something else useful to know. If you've got your eye on one particular car sitting on a certain dealer's lot, another dealer can actually sell it to you through a process called "dealer trade".
Finally, be sure to take her to multiple dealerships. You'll know fairly quickly how good the offer is from the first dealer you visited.
When we bought Emily's current car we actually got a better deal for her old one from Carmax than Kelley had told us to expect if we sold it ourselves—and several thousand more than what other dealers had been offering.
Then the dealership we bought her new vehicle from wrote us a deal on it that beat all others by $2500.
With the new car's price negotiated independent of the trade, we then leveraged the Carmax quote on the old car and they beat it by a nominal sum, saving us a step.
The fact that they had they exact car Emily wanted on their lot further simplified matters, so the deal was about as streamlined as possible. Obviously, a little shopping and negotiating paid BIG dividends.
I'm sure it also helped that we bought the new car at 9pm on the last day of the month, right when the salesmen are about as motivated as humanly possible.
Here endeth the car buying lesson, but suffice it to say women will love you if you can work similar magic at the furniture store, with real estate agents or in any other big-ticket instance where negotiation matters.
6) Driving
I'm not going to get into the whole debate as to whether men are better drivers than women or not. It's actually sort of irrelevant, anyway.
The point is that when you're with a woman she'd greatly prefer if YOU did the driving. That's true a startling percentage of the time even if you're in HER car. This can only mean that you have to be an EXCELLENT driver. And I don't mean like the Rain Man. I mean for real.
Now see, to some guys that means that they know how to rev their motor and "burn rubber". But to women an "excellent driver" is the guy who she feels perfectly safe sitting next to in the passenger seat.
Focus on that part, which you learned in order to get your license to start with, when she's with you. She'll LOVE you for it. There's just no finer way to come off as a protector.
You can cross off the performance driving school item off your bucket list at some point, and she may even like going with you to track days afterwards…but that comes long after you establish your ability to think and act effectively behind the wheel.
By the way, if you don't know how to drive a stick shift, learn.
And yes, I know some of you live in dense metropolitan areas where it's actually a liability to have a car so you don't drive. I still think you should get your license, if only because you might want to rent a car the next time you go to Los Angeles…or date a chick who lives in the suburbs.
7) Winning Prizes At Carnivals
What an easy way to be a woman's hero this is. Words cannot describe how much women love you when you win them some cheesy panda bear at the fair.
Nevertheless, this is an area where 90% of men out there will make every blasted excuse in the book to keep from having to face up to the truth: If you wimp out, you suck.
Notwithstanding that, it's actually pretty easy to see why so many men are reticent to even go there. If they do indeed play—and lose—they'll instantly look like a, well, loser in front of their girlfriends.
But you can count on this every single time. Some other guy's going to win the pink and orange koala and his girl is going to be BEAMING. Meanwhile, YOUR girl is going to wish she was her.
So essentially, there are only three options: 1) Wimp out and suck, 2) look like a loser in front of literally everyone, or 3) win.
Obviously, the third option is the only viable one. Yes, you've got to spend $20 to win a bear worth $10…assuming you've got stone-cold skills. But I promise you the investment you're really making is NOT in the bear.
So then, let's make this as painless on you as possible. Go for the booth where you bust balloons with darts.
That really is the easiest one of the lot, while still having the right psychological effect. All you really have to do in order to win stuff at carnivals forever is to spend $20 the next time you're at one without a woman and you'll be good at it by the time you're done.
Second place goes to the game where you shoot water into a hole faster than anyone else. You should start winning the second time you try it, simply by holding your aim from the first attempt.
But the darts are the true winner because of the all-important perceived skill involved. Let's face it, you can't just pick little floating ducks out of a kiddie pool and get lucky. That game doesn't count.
For what it's worth, the basketball games tend to be much harder than they look because the hoop is usually smaller.
Actually, the game where you shoot the red star out of the center of a piece of paper has got to be the hardest. The secret is to shoot a circle around the star, but even then I've had the guy find one speck of red dust on the back of the card and deny me the victory.
I'm telling you…it's balloons for the win.
Yes, you still need to have a sense of style, have the right body language, clean up and do the best with what you have. You know, everything that will make a good first impression.
But if you unleash any (or all) of the seven skills I've shared with you I can double-dog guarantee you that women will not only be duly impressed, they'll flat-out adore you, all without you having to "fake it" or pull any kind of weird tricks.
Now, I'm sure you could dig deep and add even more completely cool skills to the seven I listed. I invite you to do so in the comments section. Essentially, ANY skill that demonstrates that you are a man who leads with a solution for making a woman feel safe, comfortable and provided for will be right on the money.
Or maybe you have some questions and/or good stories of your own to add. I'd love to hear those too.
Come to think of it, being a great storyteller is yet another skill that captivates and thrills women…but you have to know the secrets to it. Here's a free report I wrote that'll help you nail this to the wall in no time flat.
Be Good,
Scot McKay

Comments
Facebook

What People Are Talking About

Hot Off The Press