Filed Under Cool Stuff, Dating Coaching, Inner Game, Letters From Readers, Life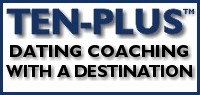 As you already know, our dating coaching style is VERY different.
We talk about excellence a lot. Not just with women, but in life. That's exactly what character-based attraction and seduction is all about. [Note: To certain black-hat "bootcampers" who are bogarting my term lately, I challenge you to a debate on how exactly "character-based" anything can be taught by a FICTIONAL character. But I digress.] You become a great man (as opposed to a "Mr. Nice Guy" or a "Bad Boy") and you attract great women. It isn't all that complicated.
So it's perhaps not entirely unexpected to receive an e-mail like the one I just opened about a half-hour ago from Frank in Boston:
"I gotta give you wicked props (as the natives say up here) from an unexpected direction…I can credit a lot of what you taught me as the difference between last year's MBA swing-and-miss and this year's double acceptance to a top MBA program AND very prestigious and exclusive dual-degree program. I felt myself implementing Ten-Plus lessons throughout the interviews.

Showing confidence and stability (esp. emotional stability in an intense four-person interview panel) is very key. I can just compare last year's interview (which felt like the Star Chamber) and this year's interview (where I totally won them over) for the contrast.

Keeping cool and confident despite some pointed questions, actively listening…the Ten-Plus and having put myself in similar "win a person/group over" situations (i.e. dating) made a huge difference.

The behavioral interview, even more so. Funny thing was that a Sloanie coworker's advice before the interview was "Your interviewer will likely be a 40-something woman who has been doing these interviews for weeks and has little excitement in her life. Give her that excitement."

Masculine (in the sense of calm, creative, courageous, driven and goal-oriented), confident, and safe (i.e. safe to work with and likely to succeed) came up big, and broke the ice in an interview where doing so is of the utmost importance (Sloan interviewers are notoriously detached and professional, and "winning them over" is a large part of it).

Cheers,

Frank (Boston, MA)
That's the kind of e-mail I'll let speak for itself.
And in case you're wondering, Frank has an amazing girlfriend, whom he met online sometime after embarking upon his Ten-Plus program after a self-described serious drought.
I've opened two more spots in my Ten-Plus program. This is our complete ten-session program (including an eleventh "Session Zero" for planning) that starts with a guided, written plan for getting you from where you are today to where you want to be, custom written for you by me personally. I'm now able to even record these sessions, essentially helping you build your own customized "advanced series".
If you are more interested in meeting the greatest MOTOS (Members Of The Opposite Sex) you've ever known in every way, that's where we specialize. I've most certainly done so in my life (follow the widget to the right, which will take you to Emily's new Chickipedia page) and know how to make it happen for you.
And yes, it's not just the guys out there who get results. Women also trust Emily and I both to help them understand men and attract the right one.
Be Good,
Scot
Comments