Filed Under Dating Coaching, Letters From Readers, Men Attracting Women, Pickup, Seduction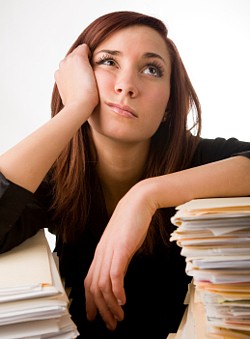 If you subscribe to my newsletter, which you should–especially if you're a guy, then you probably caught my bit a week or so ago about how women are generally a lot more BORED on a regular basis than we think. Even the most attractive ones.
When you get right down to it, if and when you get over yourself and say hello to a woman you find attractive you're very likely to find that she's THRILLED you showed up. No kidding. She probably hasn't had anything that exciting happen ALL DAY.
Still, a number of you chose to e-mail me with your doubts. In fact, enough of you still believe that every remotely attractive woman out there must be living like a "rock star" that I felt compelled to post a few of the responses to that newsletter that I got from various WOMEN who read it.
So that's exactly what I'm about to do. Read 'em and weep…or be massively and powerfully encouraged. Your choice.
"Bored? So very true. I'm totally sick of men looking and not touching. What I mean is men who look like they want to say something but don't do anything about it. Lots of times! I mean there are some duds mixed in but there are some men I see that are right up my alley. I am DYING for some excitement or some sort of diversion from my day. But to no avail."
"OMG Scot!!! You are soo right, us girls are soo BORED! We just want a man to pay us some attention in an interesting way but the majority of men these days need a bomb underneath them to make a move. Whats wrong with men today? They dont know how to be men anymore or know how to treat a woman."
"I read your previous posting about 'bored' women and I thought you got that exactly right as I saw myself in the hamster wheel you described: work, come home, eat, go to bed, repeat. UGH! It's a good reminder to me to get out do some things I enjoy. With that said, I'm looking forward to meeting a real man with, what I think you call, the Big 4. Thanks and keep up the great work!"
I left their names off on purpose for anonymity reasons, but to be honest it doesn't matter anyway. I have no idea who any of these women are or to what degree they're "considered attractive by their friends". Nonetheless, you can easily infer that all three of them have been disappointed by men who Failed To Deploy.
One guy wrote me claiming that it wasn't up to us to deliver women from boredom. According to him, women should find something exciting to do on their own before they should even be considered "interesting".
I get his point, but in the real world women still LOVE a man who leads. Meanwhile, life happens…and it tends to consume not only our long-term dreams but our short-term capacity to have fun. This problem is PANDEMIC…so much so that it even affects beautiful women.
The practical truth remains the same, and it is what it is: Women ARE bored, and if you represent a solution to that it starts looking VERY masculine–and therefore VERY attractive–VERY quickly.
Be Good,
Scot
P.S. A new episode of The X & Y On The Fly Dating Podcast is coming…along with some brand-new "album art".

Comments